Arbor Ridge Rehabilitation & Healthcare Center
>
Press Releases
>
Arbor Ridge  Rehabilitation & Healthcare Center  Enhances Cardio Pulmonary Care Program
Arbor Ridge  Rehabilitation & Healthcare Center  Enhances Cardio Pulmonary Care Program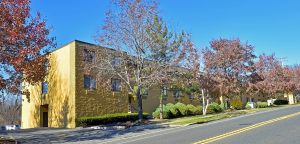 Cardiologist Dr. Ravi Rathi Joins Pulmonologist  Dr. Magdy Wahba in Leading Initiative at  Wayne, N.J., Skilled Nursing Facility   
WAYNE, N.J.,  Oct. 7, 2020 – Arbor Ridge  Rehabilitation & Healthcare Center  in Wayne has expanded its Cardio Pulmonary Care Program. Cardiologist Dr. Ravi Rathi, FACC, has joined pulmonologist Dr. Magdy Wahba in overseeing the initiative at the 120-bed skilled nursing facility.
Arbor Ridge  Cardio Pulmonary Care aims  to promote independence and quality of life through reducing symptoms and decreasing disability in heart and lung patients, while increasing their participation in physical and social activities. Services are tailored for individuals with congestive heart failure, chronic obstructive pulmonary disease, post heart and lung transplants, emphysema, acute myocardial infarctions and acute respiratory failure, among other diagnoses. 
Along with consults with Dr. Rathi, Dr. Wahba and other board-certified specialists, Arbor Ridge heart and lung patients benefit from certified nurses on staff, seven days per week, onsite therapy services as prescribed, 24/7 access to lab and radiology services, 24-hour licensed nursing supervision, and a range of additional services and therapies.  Those include non-invasive ventilation support, tracheostomy care and management, a wide range of oxygen therapies and nebulizer therapies,  as well as IV Lasix and  Intotrope  infusions.
Arbor Ridge developed its Cardio Pulmonary Care Program with Marquis Health Services, which provides nursing home consulting services for the facility. "The addition of cardiac rehab services complements the pulmonary program that Arbor Ridge introduced and announced earlier this year," said Marquis' Jennifer Hertzog, vice president of marketing and business development – Mid Atlantic. "Both Dr. Rathi and Dr. Wahba are highly regarded in their areas of specializations and work closely with the facility's dedicated care team to provide for the very best outcome of each patient."
Dr. Rathi is board certified in cardiovascular disease and clinical cardiac electrophysiology. He is a medical partner at Total Cardiology Care in northern New Jersey and serves as the chairman of the division of cardiology at Chilton Medical Center in Pompton Plains. Dr. Wahba has been in private practice for more than 20 years. He maintains affiliations with St. Mary's General Hospital and St. Joseph's University Medical Center.
Arbor Ridge and Marquis also recently developed a Korean cultural program at the facility. The offering centers on creating a culturally authentic environment for the care and comfort of Korean seniors. With the support of caregivers and medical professionals who share their values and speak their language, residents will enjoy familiar traditional décor, ethnic cuisine prepared in-house, and special cultural programming and recreational activities. "Arbor Ridge's specialty programs are designed to meet the specific healthcare needs of area residents and present the facility as one of the top regional choices for skilled nursing care," added Hertzog.
Located at 261 Terhune Drive, Arbor Ridge provides post-hospital care, short-term rehab and long-term residential care. The facility  maintains a four-star  rating from the Centers for Medicare & Medicaid Services (CMS).