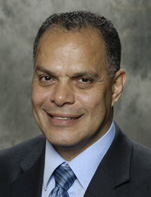 Pulmonary Care
The main goal of our Pulmonary Care program is to reduce the need for hospitalization and re-hospitalization.
Working in partnership with Board Certified Pulmonologist Dr. Magdy Wahba, our healthcare professionals are trained to provide specialized care and services to patients with a variety of acute and chronic lung disorders.
Specifically, Pulmonary Care program aims to:
Reduce pulmonary symptoms
Decrease disability
Increase participation in physical & social activities
Promote independence & quality of life
Program Objectives:
Coordinated effort and establishment of working communication between all involved parties, including hospital, practitioner, SNF, Home Health and Outpatient Services
Knowledgeable staff at our center partnering with patient and family/caregiver to manage the respiratory disease
Tracking of common metrics with root cause analysis to minimize the progression of debilitating symptoms by combining exercise, breathing retraining and dietary management
Oversight of program by recognized pulmonology specialty leadership of Dr. Magdy Wahba
Regular coordinated follow-up post-discharge by center's respiratory staff including monitoring program compliance, physician visit adherence and the potential need for additional education and or support
Services Include:
Physical and Occupational Therapy 7 days per week as ordered
Onsite Respiratory Therapy
24 Hour Licensed Nursing Supervision
Routine Physician Evaluations
Interdisciplinary Care Planning involving
Patient & Family/Caregiver Support
Patient, Family & Caregiver Education/Training
Discharge Planning & Post-Discharge Follow-up Visit
Through treatment and education, our team of professionals assists patients in a better understanding of their conditions, enabling them to enjoy independence and improved quality of life.