Arbor Ridge Rehabilitation & Healthcare Center
>
Press Releases
>
Korean Cultural Program at Arbor Ridge Rehab
Korean Cultural Program at Arbor Ridge Rehab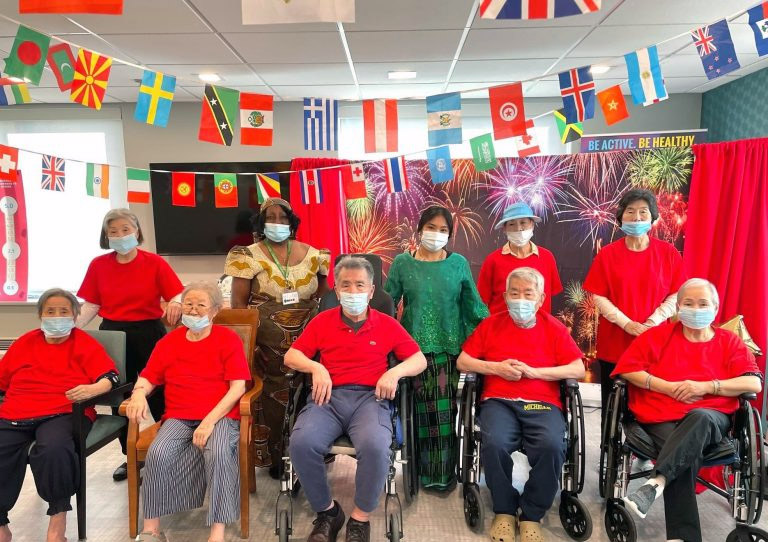 Here at Arbor Ridge Rehabilitation Healthcare Center we are always looking for ways to provide services that enhance overall quality of life to those entrusted in our care. One of our greatest accomplishments would be the creation of our Korean cultural program. This program was created to get Korean residents at Arbor Ridge more involved within the community. "There are sizable Korean communities in northern New Jersey, with over 100,000 Korean senior citizens living in our region," said Young Kim, Korean program director at Arbor Ridge.
"While the Korean program is the cultural focus at Arbor Ridge, our team has worked with other skilled nursing communities to establish similarly-structured programs to serve Indian, Latino, Haitian and Russian populations," said Ugochi Opara, regional director of market development for Marquis Health Consulting Services.
But it's not just local demand, we have had residents from as far away as Seattle, WA, looking to joining the community. And although the Korean program might not necessarily be the primary reason that those residents ultimately join Arbor Ridge, it could certainly be a factor.
"Few skilled nursing settings cater specifically to first-generation Korean immigrants who have difficulty speaking English and eating different foods," said Kim. "The objective of the program is to help them feel like they are at home by providing familiarity in every aspect of their care and daily activities."
"Arbor Ridge's Korean program centers on creating a culturally authentic environment for the care and comfort of Korean seniors," said Kim. "They enjoy the support of caregivers and medical professionals who share their values and speak their language."
This includes a Korean medical director, psychologist, caregivers, and other care team members.
In terms of décor, Young Kim noted that both the resident rooms and common areas (like lounges) include traditional decorations, such as large artwork pieces featuring Korean landscapes.
Food is another major component of the Korean program. "Our delicious, ethnic cuisine is prepared in-house for lunch and dinner, seven days a week," added Kim.
And lastly, the program makes sure to celebrate Korean holidays—complete with traditional food and other customs.
"We have a variety of cultural activities that tie to Korean traditions and holidays," Kim began. "On September 11th, we celebrated ChuSeok — the Korean Thanksgiving. The festivities included staple traditional dishes like jeon (Korean pancakes made from vegetables, sweet potatoes, flour and fish), honoring ancestors, celebration of family and giving thanks. Korean New Year is another big holiday at Arbor Ridge. And throughout the year, our programming weaves in cultural observances and reminders of home."
Despite the success that the program's had so far, according to Kim, he noted that there's always room to improve. "We are always striving to improve the experience," he said. "We place great value on resident and family member feedback, and their overall well-being."