Team Arbor Spotlight Features: Theresa Feldman!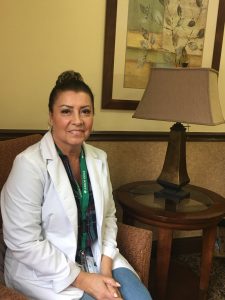 It's time for a Team Arbor Spotlight and we recently had the opportunity to sit with our very own Theresa Feldman, RN.
Theresa has been the MDS Coordinator at Arbor Ridge for 3.5 years.
She completes assessments based on functional capabilities of all our residents to formulate and implement individual care plans for residents.
Theresa has over 20 years of experience as an MDS Coordinator. Prior to her current role, she's been a Sub-Acute and Long-Term Care unit manager.
Mini Q&A:
What do you love about your job?
"I love being able to make a difference in patients' lives. I have a lot of experience in nursing care which allows me to assess and implement interventions and goals to better the patients' lives and needs."
Describe the team in three words.
"Close knit team"
Share something about yourself that your team members don't know about you.
"I like to drive fast cars! My brother had a race car and I drove it better than he did!"